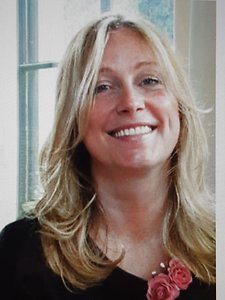 Anthea Hollingworth MBACP (Accred.)
LL.B (Hons), MSc Psy, MBACP Accredited Counsellor / Psychotherapist Putney SW15, South West London & Hedge End SO30, Southampton, Hampshire
I am an accredited member of BACP with clinical experience in private practice, an organizational setting (MIND) and a multidisciplinary institutional setting (NHS).
Having gained a Masters in Psychodynamic Psychotherapy with Merit at Birkbeck College, I have sought to widen my practice and methodology by gaining a Certificate in Mindfulness MBSR and CBT (WPF & BPS), EMDR (Europe & UK) for trauma, PTSD, anxiety and depression and couples counselling (Tavistock and Portman Trust). I also hold a certificate in clinical supervision (BPS).
My initial role in the NHS was as a psychodynamic psychotherapist for Surrey Borders, West Park, Epsom Hospital, two years as a student counsellor working with inpatients on psychiatric observation and three years with complex outpatients in secondary care. A further three years as an honorary psychodynamic counsellor at Hammersmith and Fulham MIND working with long term clients. I also have experience working within the NHS for young people with severe eating disorders and weight loss related to mental health problems facilitating yoga/MBCT group therapy whilst maintaining my private practice offering individual adult (18+) counselling.
I am committed to quality health care and am keen to not only offer treatment but also to develop mental health maintenance and quality of life for my clients. I am a firm believer in the importance of self autonomy and in providing evidence based self help programs such as CBT and 3rd Generation CBT such as Mindfulness.
I am experienced in working with a variety of emotional difficulties including:
• General anxiety disorder (GAD)
• Stress, anxiety and panic attacks
• Obsessive compulsive disorder (OCD) and phobias
• Low self esteem and depression
• Eating disorders and self harm
• Relationship issues and co-dependency
• Personality disorders - narcissistic personality disorder (NPD), borderline personality disorder (BPD)
• Trauma, post traumatic stress (PTSD) and complex trauma (CPTSD)
• Bereavement and loss
My private counselling and psychotherapy practice is based in
Hedge End Southampton Hants

HEDGE END, SOUTHAMPTON, HANTS SO30 - Online therapy - convenient and discrete counselling delivered through mobile and web solutions.
30 min walk from Hedge End or Botley main line.

LONDON SW15 - Online Therapy - convenient and discrete counselling delivered through mobile and web solutions.

Ideally located to serve clients in the Hedge End, Botley, Southampton, SO30, Hampshire

To book a Consultation for counselling or mindfulness:
Tel: 07933 093 197
Email: info@counsellingclinic.co.uk

For counselling, yoga, mindfulness Putney South West London, Hedge End, Southampton, SO30, Hampshire please see contact page...

Counselling Putney South West London, yoga, mindfulness counselling, Hedge End, Botley, SO30, Southampton, Hampshire